PHOTOVOLTAIC SOLAR INSTALLATION FOR SELF-CONSUMPTION IN PIG FARM (CEFUSA – CASA SABAS).
SELF-CONSUMPTION IN GROUND SOLUTION IN RURAL ENVIRONMENTS
SELF-CONSUMPTION IN GROUND SOLUTION IN RURAL ENVIRONMENTS
Photovoltaic solar energy is the cheapest generated energy, now everyone knows it by heart, but why are large generation plants built on the ground? What makes self-consumption so attractive that everyone talks about it? Let's review some concepts.
Far from what we might believe, building a photovoltaic solar installation on a roof is somewhat cheaper than on the ground; however, the performance difference is much greater than the economic difference: trackers, bifacial modules, can be installed on the ground. Orientations and inclinations, etc., can be optimized.
But if this is so, why is there so much talk about self-consumption? It's always on deck, right? Well, it is not quite like that. The reality is that the price that consumers pay for the energy they consume from the network is not the cost of generating it, obviously, it carries associated costs of fees, taxes and tolls that rocket the price almost double. This makes that if the energy generated by photovoltaics is not paying, you save much more than the income from injecting that energy into the grid.
We will all have come to the same conclusion so far: if I can make an installation for self-consumption on the ground… sunshine and flowers! We combine high-capacity production facilities with direct savings on the invoice and we will achieve profitability of more than 20%. The only downside to this solution is that, normally, where there is consumption there is no land available. You cannot sacrifice industrial land (at least not a large area) to make a photovoltaic installation, it is too expensive, so this type of product is ideal for agricultural and livestock farms, where, in addition, consumption is usually stable during the week (the animals have the same needs every day of the week), which allows maximum use of the energy generated.
We are already building for CEFUSA, from Grupo Fuertes (El Pozo Alimentación) that operates pig farms. We are also in the final phase of several irrigation-oriented solar pumping plants, where the use of energy can be optimized in those points of difficult electrification, but this will be the subject of another publication.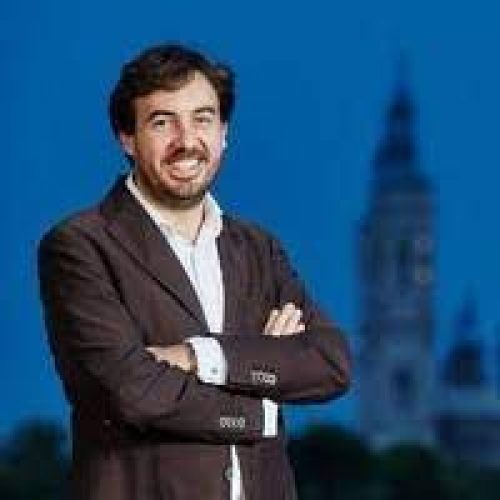 GRUPOTEC self-consumption area director