Grupo Fuertes promotes the use of clean energy with ten new self-consumption projects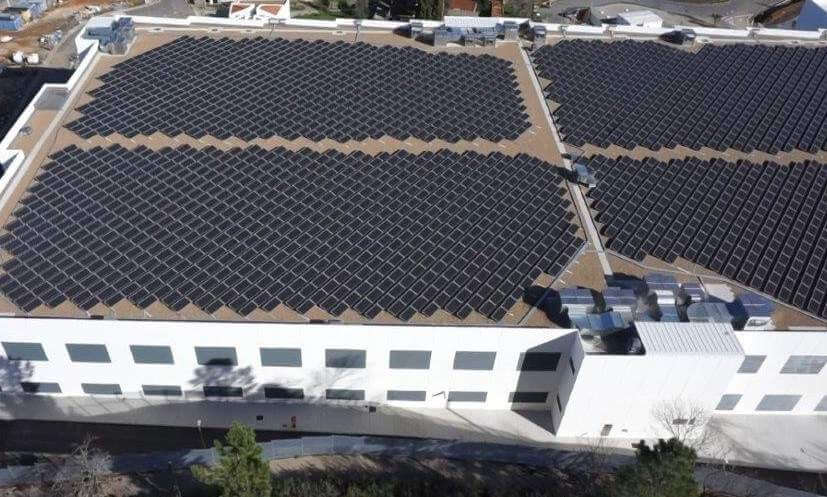 The company is committed to sustainability and more efficient use of energy.
July 01, 2021 – Grupo Fuertes promotes the consumption of renewable energy in its facilities with the implementation of ten new photovoltaic plants for self-consumption, which will have a total production capacity of more than 11 million kWh / year.
At Grupotec we have participated and developed, together with the Grupo Fuertes technical team, the different photovoltaic plants that this Group, a benchmark in the Spanish and global sector, intends to develop in the national territory. Prior to these, the Legado Ibérico self-consumption photovoltaic plant located in Jabugo was developed and installed, with a power of 1.1 Mwp.
The new projects will be located in the facilities of several of the company's companies in Murcia, Albacete, Madrid, Granada, Malaga and Huelva, and will allow between 15 and 20 percent of the total energy consumed to be renewable.
Grupo Fuertes aims to be more efficient and sustainable by self-consumption of clean energy and reducing the amount required in its processes.
In addition, 100% of the energy that the company consumes is green and has guarantees of renewable origin.
Environmental sustainability is a fundamental aspect in the business strategy of Grupo Fuertes, a company that groups together different companies, mainly from the agri-food sector, among which is El Pozo Alimentación.
The organization is committed to responsible resource management and develops initiatives that contribute to reducing the carbon footprint and environmental sustainability.